Fleece battlemats 6ft x 4ft
Geek Villain's Modeling Pigments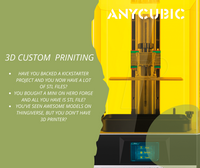 CUSTOM 3D PRINTING SERVICE 
Have you backed a Kickstarter project and you now have a lot of STL files?
You bought a mini on Hero Forge and all you have is STL file?
You've seen awesome models on Thingiverse, but you don't have 3D printer?
Please get in touch, we will be more than happy to advise and print it for you. 
Check it out
Testimonials
Great service,I am new to wargaming and brought a battle mat for the first time but made a mistake, brought one with grids on, when I receive it I was disappointed to see crosses all over it, I thought that's the way they are made with crosses on them, then realised I brought the wrong one , got e-mail from geek villain saying I can send it back and they will one without grids. Excellent service and will use them again thank you

Date of experience: October 17, 2023

Anthony Hawkins
Superb detail on Geek Villain Countryside battle mat - worth every penny! Can't wait to have first Bolt Action battle on it.

Date of experience: October 09, 2023

Clive Walton
Great product, swift dispatch and super price. Finally found a company who knows what wargaming customers want.

Date of experience:September 12, 2023

Shaun Bony
I got the Juno beach mat and overall I'm very happy. Great quality and really speedy dispatch. I do feel it was a little short lengthwise but I'm not taking away a star for that as its a mere niggle. It was 6 feet I just would like a little spare. But nonetheless great product. The artistry in the sand texture and wave effects on the water were outstanding. Two very enjoyable games played on it already.

Date of experience: August 12, 2023

Paul O'Donnell
A very good product at a reasonable price, and with efficient delivery. The product doesn't only look good, but is extremely flexible and appears easy to clean when necessary

Date of experience:August 14, 2023

Ian B.