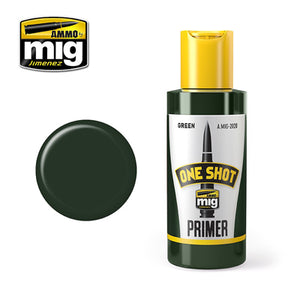 HITE ONE SHOT PRIMER
Self-leveling sandable primer solution in white color. 60 ml jar.
The definitive primer solution that covers in one layer in white color. Formulated for every kind of surface, water-soluble, with high gripping power resin, photo-etch. Jar of 60 ml.
• High gripping power.
• Fast dry, sandable within 24 hours.
• Self-leveling formula preserves all fine details.
• Ready for direct use, no thinner or dilution needed.
• No drip system incorporated in the cap.
• Non toxic.