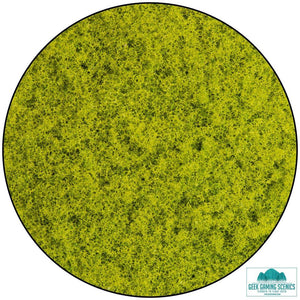 After popular demand we have brought back one of our favourite tree foliages.
This foam flock is ground into three different grades (3mm, 5mm, 8mm) and coloured in three very realistic shades of green (Bright, Mid, Dark).
This Tree Foliage is perfectly suited for a great variety of applications, such as flocking trees or designing ground covers, as well as small bushes and scatter.
With the three available colours, natural colours can be easily replicated and because of the 3 sizes available (3mm,5mm,8mm) it is even easier to create a realistic looking tree in seconds.