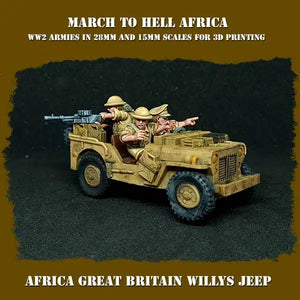 This set contains:
1 jeep with crew
All models are printed in resin using 0.05mm layer hight, for the best resolution and print results. Models supplied unpainted and some may require assembly. 
Models are cleaned and cured and all supports are removed before models leave our workshop. 
*All models are printed by Geek Villain Ltd and designed by 3D Breed.
*Models supplied unpainted 
If you have any questions please contact us.